Staffer wonders why not these protesters?
Hang on for a minute...we're trying to find some more stories you might like.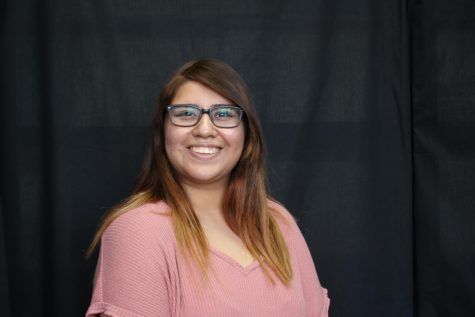 More stories from Lee Cervantes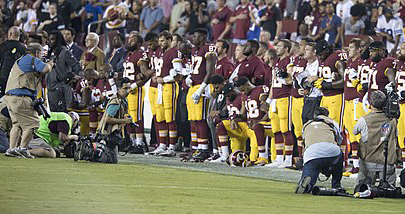 Protests have held an important place in shaping history, and they will continue to shape history and society in the years to come.
There is nothing wrong with peaceful protest, iconic figures like Martin Luther King, Jr., Nelson Mandela, Gandhi and Cesar Chavez all made large impacts and societal changes while advocating for non-violence. So why not support peaceful protests in modern times?
The right to protest is given to American citizens, not all countries hold this same privilege. So why not take advantage of it?
Kneeling during the national anthem is a simple and impactful way to protest. In comparison to protests during the American Revolution, it is much better. Pouring hot tar on tax collectors and using the metal of the statues of King George to make bullets against the British army are all praised. So why not these protesters?
In Hong Kong, the Umbrella Rebellion was a peaceful protest by students who wanted more liberties, the world watched as a group of 17-year old students lit a match and pushed back against a world power. Support and praise was given to these young adults as threats were made by the government. So why not these protesters?  
Martin Luther King, Jr. led a non-violent movement and continues to be praised for his influence on American society. Despised and persecuted, he still fought for what he believed in and used methods of peaceful protest to accomplish this. His push for peaceful protest and civil rights led him to win the Nobel Peace Prize, the ultimate praise for an activist. So why not these protesters?
We praise these events because it was 'the good guys' who were fighting for a cause, so why not praise these protesters for standing (or kneeling) for what they believe in? Or at least be willing to listen to their reason for protest.
Protests start for a reason, the sooner we learn to listen to both sides and come to a compromise, the sooner we can move forward to a better time in history where we can all look back and see that the world was changed.

About the Writer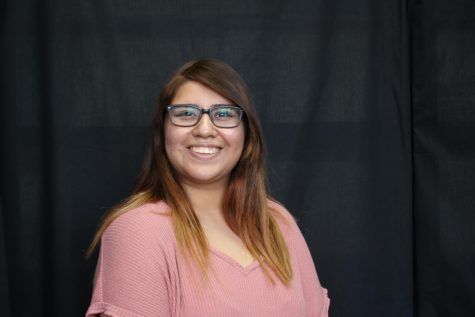 Lee Cervantes, Staff Writer
A senior with a coffee addiction, second year newspaper staffer. Bee fanatic. The only hockey fan in a 30 mile radius.