Colt Theatre's "Clue" entertained packed house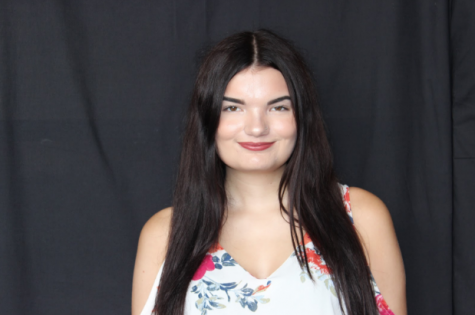 More stories from Nina Melishkevich
The seasoned Arlington High Colt Theatre has a reputation for putting on heart-stopping performances, so when it was announced that they would be putting on their own rendition of the cult classic "Clue", it was no surprise when the school began to buzz with excitement at the mere prospect of the performance. After performing the show three nights in a row, Colt Theatre proved time and time again that their talents remain incomparable in the world of performing arts.
"Clue", set in 1954 New England, follows the mysterious circumstances surrounding the arrival of six strangers to a sequestered mansion where each one of them seems to be hiding a dark past of their own. After a shocking murder, the strangers are left desperately attempting to solve the mystery before they, too, fall victim to the unknown killer. The classic movie, based on the just as popular board game of the same name, was released in 1985 yet still leaves its audience captivated with every viewing. Colt Theatre certainly doesn't disappoint, as they put on a show just as engrossing as its source material.
Of course, one of the first things that comes to mind to discuss when reviewing a play is the acting ability of the performers. However, in truth, there is simply not much that I can say about this besides simply just praising the actors for their phenomenal performance. Watching these students be able to transport an entire audience into another world was almost as fascinating as the play itself. Obviously, I am in no way an actor myself, so it would be quite difficult for me to delve in depth into every possible thing there might be to criticise, but I will say this: speaking for not only myself but also for the crowd, from the sounds of their laughter, there was not a single moment that we weren't left thoroughly entertained. Senior Gloria Adame's zany Mrs. Peacock and senior Patrick Ryan's witty Wadsworth are just a few examples of some of the many standout roles that helped keep the audience in love with the performance.
As stated at the beginning of the play, the students who were a part of the crew deserve an enormous amount of praise as well. With a team of about 80 students, it took each and every single one of them to help set the stage for the performance. It is times like this where it is almost hard to believe that everything was put together by high school students rather than professional adults, which is why it is so important to recognize the importance of the labor done behind the scenes in order to truly praise the performance. Without the strenuous work of the crew, it would have been impossible to put together as fantastic of a show as the one that was performed.
Directed by theatre teachers Micah Green and Lynne Varelans, Colt Theatre's production of "Clue" was truly one for the books. If you were lucky enough to go see it, then you would know how astounding of a performance it was. Colt Theatre is truly made up of a phenomenal group of students who never fail to exceed expectations and provide a night of entertainment for those attending the show.
Leave a Comment
About the Contributor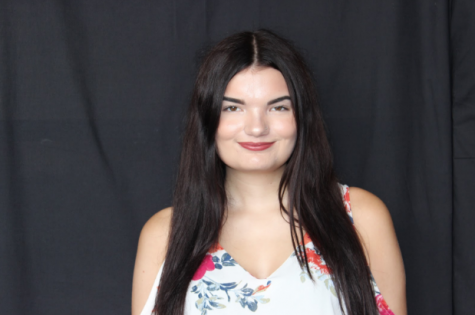 Nina Melishkevich, Editor-in-Chief
I'm a senior and this is my third year on The Colt and first year as Editor-in-Chief. I cover a little bit of everything and look forward to publishing...