Students use class project to host Her Drive, collect feminine hygiene products for area shelters
When collecting donations for food pantries and homeless shelters, many folks think about canned food first but so much more is needed. The shelves of canned peas and carrots may be overflowing while the shelves of feminine hygiene products are bare.
Bras and period products are frequently overlooked as essential items of donation to public facilities, including homeless shelters, foster care homes, correctional facilities, reservation communities, and transitional housing programs. As their AVID Gift of Giving project, sophomores Mariam Olayemi and Jordan Oliver and juniors Malcolm Leaks and Anastasia Land are aiming to change that.
They're hosting a Her Drive to collect bras, menstrual care, and general hygiene products. Her Drive Company is a nonprofit organization based in Chicago whose goal is to distribute feminine products to people who don't have access to them.
Olayemi has experienced first hand the lack of hygiene products and, after hearing about Her Drive through a TikTok, was looking for an opportunity to host a drive.
"I went to an all-girls boarding school in Nigeria and we didn't have enough desks so most students had to sit on the cold, dusty concrete floor. If we didn't have desks and chairs, imagine what our bathrooms looked like," she said. "I didn't go to the bathroom for two weeks because of how appalling it was. We didn't have basic human necessities, not to talk of hygiene products."
The drive kicks off today and will end December 11. The group has placed donation boxes in B202, C200 and E103, and they will stop by each classroom every A day during 2nd period. The products will be sorted, logged and donated to area shelters. A donation receipt will be given to Her Drive executives to hold the group accountable and transparent.
Click here for more information about Her Drive Co.
Leave a Comment
About the Contributor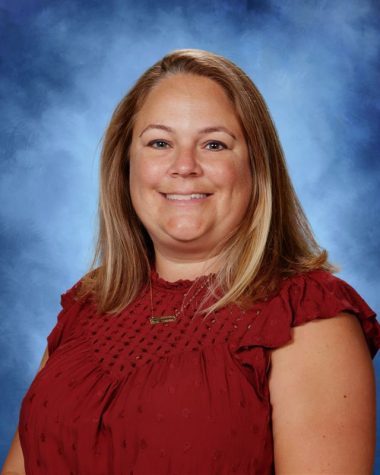 Emily Miller, Adviser
I've been the adviser of The Colt since 2006 and the adviser of In the Margins since 2015. In both publications I help my students create and promote quality...