Big Talk: The stuff that really matters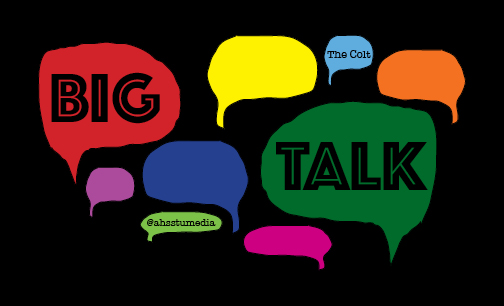 Small talk is overrated, so this year The Colt will make Big Talk.
Big Talk is the stuff that really matters in life. The things that are really important, the things that we really care about and want to talk about. We'll post a Big Talk question each week on our Twitter and Instagram (@ahsstumedia) and then share your responses here.