Brother band releases first album, plays local rock shows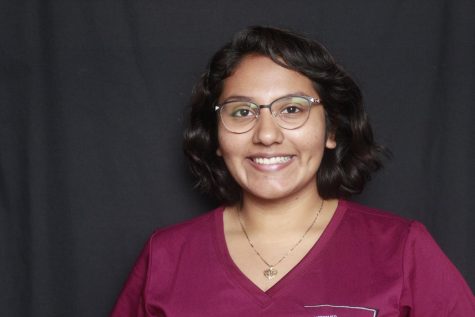 More stories from Yasmin Herrera
The latest brotherly duo to create a family band consists of senior Jack Bartholomee and his older brother Ian, a 2011 alumni. The Troubadours released their first CD, "Pirates of Tripoli" and have been playing gigs in the area. The Colt sat down to listen to the album and visit with Jack.
The Colt: What inspired you to create this band?
Jack Bartholomee: We were actually both in different bands before this one and we had a bunch of musical projects we wanted to work on but we didn't really have a way to do that because my brother can only play guitar and I can only play the drums. It's hard to formulate an idea if you don't have a ton of skill sets so we were like, "Okay so you know how to do this thing and I know how to do that so if you help me, I'll help you". We were already doing stuff that would be considered being in a band before we actually put a name on it.
TC: How long has the band been together?
JB: The band has been together for a year but technically we had a different name and we had more members three years ago so technically the band has been together for three years.
TC: What are the band's goals for the future?
JB: We definitely want to make three more albums than we have already. We want to make four because we have pretty clear ideas. We mainly just want to play in this really cool Arlington band and also like a Denton band because that's where my brother lives and just kind of keep playing shows in the area. We also want to at some point play Levitt Pavilion, that would be really great, and play more in the Arlington community. 
TC: What is the inspiration behind the band name?
JB: We had a list of 136 possible band names and kind of just shot all but The Troubadours down. Troubador is a French word that means a traveling performer and the idea is that we are never in one place. I feel like it also stands out in comparison to other modern band names that are kind of weird and ironic. 
TC: What is your favorite song from the album and why?
JB: My favorite song is "Prometheus" and it's actually the only song I wrote by myself. I am not trying to say it's my favorite because I wrote it on my own since that'd be rude. To me that one is really fun to play and is very drum heavy but also the lyrics are really cool.
TC: Who designed the album cover and what is the meaning of the logo on the CD?
JB: I designed the album cover. It is the Helm of Awe from mythology and it is supposed to represent that noise or danger is coming. I saw that symbol online and I was like, 'That is in the public domain, it is old as hell' but it also really spoke to me because it's a powerful, cultural symbol and I liked the idea of using that for us. Not because we are a cultural band by any means but just kind of the idea that wherever you're going always representing who you are and where you're from. And also, it's a circle so it'll fit really well on a CD.
TC: What was the recording process like and how long did it take to create the album?
JB: It took almost a whole year to record the album. We actually recorded most of it at the Mosaic; that's how we got the drums because recording drums is really hard to do because you have to get a different microphone at each drum. Recording guitar is really easy and we did that in the better part of a month just because my brother already knew how to play everything and you can record directly into a computer. It really took the better part of the year to schedule all the time to go in and record all of the songs and if we messed up we'd have to do it all over again. There was actually one time right before the album came out we were like, 'There is one more song part that needs a percussion part and we don't have it'  so we did it in a hotel room with a small drum and it worked pretty well. 
TC: How do y'all promote the band?
JB: We promote the band mostly through word of mouth and from trying to get as many shows as possible. At those shows we leave flyers and sell albums. 
TC: Does the band have any plans considering CD usage is declining? 
JB: We are on Band Camp already and will definitely be on SoundCloud and Spotifiy pretty soon. Whether usage declines or not we will for sure be making CDs because they are a great way to support local artists and they also look really sick. I love the idea of making something and getting a physical copy of it.
The Troubadours are performing at 6:30 p.m. tomorrow, December 12, at J. Gilligan's. Follow them on Twitter @troubadours_the and on Band Camp at www.the-troubadours.bandcamp.com.
View Comments (1)
About the Contributor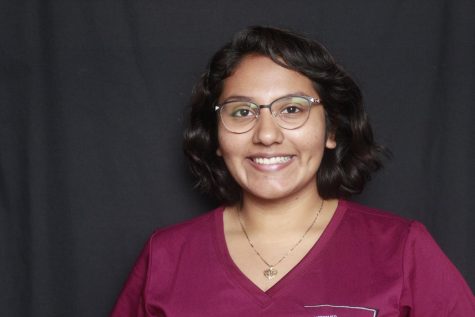 Yasmin Herrera, Staff Reporter
Howdy folks! This is my 3rd and final year on staff. Besides being here in the newsroom I am also in PALS ll and the Secretary of Key Club. This year my...