For deaf teacher, teaching ASL is more than just a job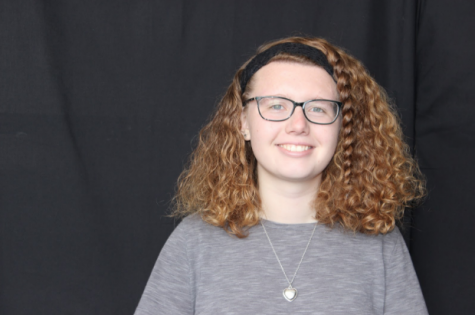 More stories from Gracie Spencer
In upstairs B-hall, in a room surrounded by the chaos and continuous noise of high school, there is a pocket of quiet where Arlington High School's newest language teacher uses his hands to teach rather than words. Travis Belmontes-Merrell is the new American Sign Language teacher, and ASL is more than a job for him-he's deaf himself.
Belmontes-Merrell teaches all three levels of ASL, helping his students learn not only the language itself, but also placing an emphasis on learning deaf culture.
"They develop more than just the language base because they learn how to interpret," he said. "Learning interpreting is very vital in the deaf community. We want them to be able to understand how to translate in many different forms. Not only are they learning the language's hard grammar, they learn how different varieties of signs represent the same word, so they have to learn how to translate that."
Taking ASL is unlike any other spoken language, and it has a unique set of difficulties to teach compared to the other languages offered at Arlington.
"Learning sign language is like learning two languages in one, it's like learning French and also learning ASL," Belmontes-Merrell said. "It's harder because we have more of a structured grammar language and it's relatively new compared to other languages that have been around for years, centuries. ASL is still developing."
The ASL program works to get those that participate in the upper levels of ASL to the point where they no longer rely on their voices to communicate the things that they know in sign language. According to Belmontes-Merrell, "for ASL III it is required that they have total voice off in my class, mainly being that I want them to be fully immersed, and ASL II is about 50/50. The eventual goal is to have them also be total voice off, hopefully by next year."
Just like any language, full immersion helps to quickly teach practical signs that are used in everyday life. The difference is, as you learn a spoken language it is easier to speak more, while in ASL, the more you learn the easier it is to be quiet.
Belmontes-Merrell also heads up Sign Club, the school's ASL club, and he has big plans for what he wants to do with them.
"My goal is to travel to a deaf and hard of hearing school so that students can get to experience and see what it's like where they live," he said. "We like to reference deaf and hard of hearing schools as close to Harry Potter because they're sent away from their families or sometimes they go to a school where they can become a family. So I think it would be important to go to a school and integrate with the students there."
While this wouldn't happen until later in May, Sign Club also just wrapped up their candy cane drive and are setting up a pen pal program between the level three class and another ASL class in California.
Being deaf, though, doesn't affect his ability to function as a teacher outside of the classroom either.
"The only thing we can't do is hear, and that's a famous quote that a lot of people know in the deaf community," he said. "That is very true to everyday life. It has not hindered me in any of my teaching or any other jobs I have had before."
For those thinking about joining ASL in coming years, he recommends the program to everyone.
"As a deaf teacher, many students get scared of coming up and approaching me," he said. "I'd like to let them know that the deaf community and myself, we're very open to communication with people. The more that you learn and really involve yourself in the language, we become more like peers and we want to help out, we want you to feel part of our world. My advice for anyone thinking about taking it still would be do it, join it, involve yourself in it, you'll love it."
Leave a Comment
About the Contributor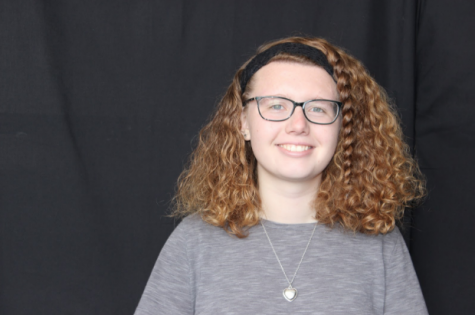 Gracie Spencer, Staff Reporter
I'm a senior and this is my first year on the newspaper staff. This year I want to write articles over politics and general new happenings in the school....