Staffer recommends highly controversial book, eye-opening for young adults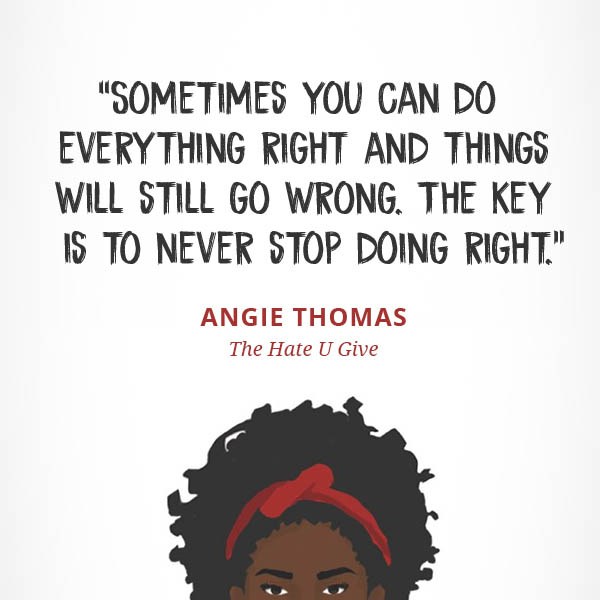 First and foremost, if you haven't read "The Hate U Give", close out this app, go to the library and get it! Angie Thomas does a phenomenal job as she writes about 16 year old, African American girl, Starr Carter who is battling balancing prep school and the Garden Heights Project. On top of that, Staar witnesses the murder of her best friend with a police officer on the other end of the gun.
With this novel being an awareness call for the importance of black lives, many people are judging the book by its cover. The misconception is that "The Hate U Give" is a book that slanders police officers, spews 'reverse racial' sayings (whatever that's supposed to mean), and confuses young readers about the role of police in our communities. In fact, some districts have banned the book.
According to Katy ISD Superintendent Lance Hindt, "the book is full of presumptuous sexual content and offensive language". Hindt banned "The Hate U Give" from all schools in Katy ISD.
Well.
People are forgetting that this is no book for elementary kids or even middle schoolers, this is a young adult novel. Young adults, who will soon if not already, face these kinds of issues.
In my opinion, "The Hate U Give" is a book that opened my mind to cruel realities. This book gave me a front-row seat to police brutality and family tragedy. And what's sad, is that this is an everyday struggle in their community.