Siempre Selena: Staffer feels empowered through Mexican-American singer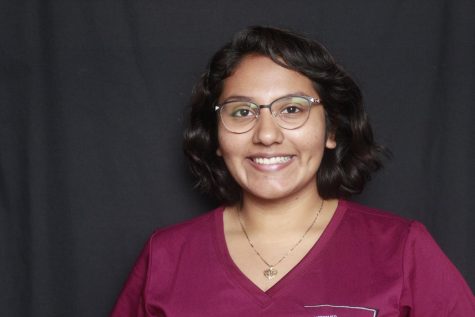 More stories from Yasmin Herrera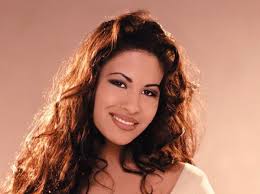 Selena Quintanilla-Perez.
The Queen of Tejano Music.
Born on April 16,1971 in Lake Jackson, Texas this legendary and beloved Tejano singer has won the hearts of millions of people since her singing career began in 1980; and even now, after her death, she is still gaining fans as she continues to live on through colorful festivals, celebrations, her music and even this article.
When Selena was a young girl she was part of her family's band, 'Selena Y Los Dinos'. Growing up in the band, her father, Abraham, a former musician, made the choice to begin teaching her how to sing in Spanish, which was not her first language. After learning how to sing in Spanish and becoming a signing sensation with her songs "Como la Flor", "Bidi Bidi Bom Bom", "Amor Prohibido", "Tú Solo Tú" and so many more, she began to earn numerous awards, 67 to be exact. She even won a grammy for Best Mexican-American Album, Selena Live!. That album allowed her to surpass well known musicians such as Vicente Fernandez and Los Tigres Del Norte. At the same time, Selena was also beginning her English singing career, releasing 12 songs, one of the most popular being "Dreaming of You".
"
Growing up Mexican-American and seeing very little representation of successful Hispanic women in the media made me feel invalid, unimportant and even invisible, until the day I learned who Selena was."
— Yasmin Herrera
Aside from her music career she was also making her way into the fashion industry. In 1993 she opened up two boutiques, one in San Antonio and the other in Corpus Christi, called "Selena Etc.". After her death in 1995 the San Antonio location closed.
If you know of Selena then you know of the unfortunate event that put her career to an end, her murder. On March 31,1995 she was shot by her fan club president, Yolanda Saldivar. Saldivar was eventually put behind bars and Selena's fans were devastated.
In Selena's time on this world she left her mark in the music industry. Tejano music is usually dominated by men and the fact that she was a successful female singer in that genre is amazing.
All though Selena is physically gone, her spirit lives on through Fiesta De La Flor, an annual festival held in her hometown of Corpus Christi. Companies such as MAC Cosmetics, HEB, and Stripes have also given recognition to the Tejano singer. In 2016 MAC released a "Selena World Premiere" makeup line featuring the singer's iconic lip colors and bright eye colors to represent her cheerful personality, HEB, a south Texas grocery store, sold limited edition bags that had Selena's portrait on them, and Stripes, another south Texas business also sold some limited edition items as well. More recently, Google gave recognition to the Tejano singer by making her a "Google Doodle" during National Hispanic Heritage month in 2017.
Personally, in my life, Selena has really made an imprint on me. Growing up Mexican-American and seeing very little representation of successful Hispanic women in the media made me feel invalid, unimportant and even invisible, until the day I learned who Selena was. The day I found out who she was I was eager to learn more about her. Knowing about a successful female Mexican-American had a positive influence on how I made and still make my way through the world.
My relationship with Spanish is complicated, it always has been. I understand the language perfectly, no problem, but because I never put in the effort to speak it when I was younger I stumble and mess up when I attempt to speak Spanish now. Selena's music makes me think of her relationship with Spanish, it wasn't her first language and she had her moments where she stumbled too. For example, during a visit to Monterrey, she was being interviewed by a Spanish-speaking journalist and when she didn't know how to say the word "excited" in Spanish she pulled some Spanglish. I feel like in certain aspects I can relate to her.
In the 1997 film "Selena", made two years after her death, Abraham says something that really sticks to me. "We gotta be more Mexican than the Mexicans and more American than the Americans". Finding a balance between the two cultures can be difficult. I'm proud to have Mexican-American blood run through my veins, I love pan dulce and apple pie and I can jam out to Banda MS and Adele in the same day. While both the U.S. and Mexico are my home there's tension in between the two countries. In times like these, where it seems that racial slurs and discrimination are at their peak, I tend to feel ashamed of my Mexican heritage when I'm somewhere with little to no fellow Hispanics, and ashamed of my American heritage when i'm somewhere with primarily Hispanics. It's really tough at times but hearing Selena's music makes me feel at ease. Knowing she was a Mexican-American too and that we faced some of the same issues, makes me feel like if she managed to move past things and kept her head up then I can too.  
Today, even 23 years after Selena's tragic death, she continues to impact and inspire people all over the Hispanic community.
Leave a Comment
About the Contributor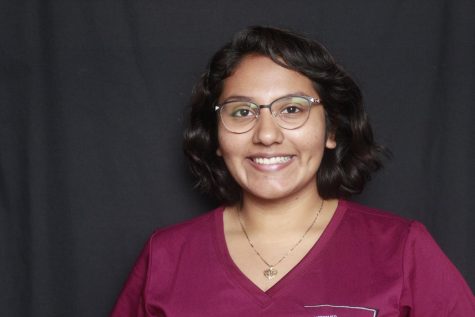 Yasmin Herrera, Staff Reporter
Howdy folks! This is my 3rd and final year on staff. Besides being here in the newsroom I am also in PALS ll and the Secretary of Key Club. This year my...