Colts football players commit to colleges, take lessons learned to new fields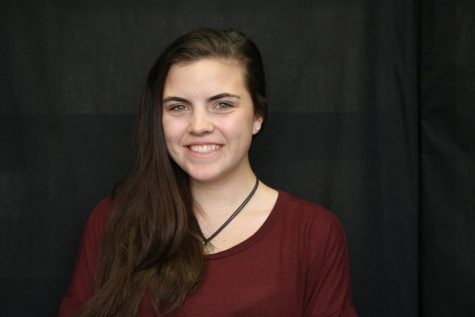 More stories from Emma Ruby
National Signing Day was Feb. 7, and 10 football players from the class of 2018 signed contracts committing them to play the sport at schools across the nation in the fall. While most seniors only have to worry about college applications for a year, the recruitment process for most athletes starts as early as their sophomore year.
"Recruiters mostly look at sophomore and junior players," senior Theron Bellard said. "Kyron White has been looked at since he was a sophomore, and now he's a junior and he already has two D1 offers."
Bellard received four offers throughout the recruitment process, but at the AISD signing ceremony he announced his commitment to Cisco Junior College.
"The whole recruitment process is stressful, but in the end I had people who wanted to pay for my college and for me to play for them," Bellard said. "I was honored to have four offers but I had to decide what would be the best fit for me and my family in the end."
Senior Xzavier Guyton, who signed to play for New Mexico State University after receiving offers from seven schools, agreed that the process was stressful.
"It was fun but stressful to have coaches reaching out to me," Guyton said. "I didn't know if I was going to play D1 or D2. I ended up choosing New Mexico State because I really felt at home when I visited and I could tell it was a good fit."
While football coaches reached out to Bellard, he and a personal recruiter also played a major role in the process. Together, they sent Bellard's information and videos of his playing to the colleges and universities he was most interested in. In the end, he decided Cisco was a good fit because after his two years playing for the junior college he will have the chance to be recruited by bigger universities.
Summer recruitment camps can also be a major help in getting a player noticed, Guyton said.
"I went to a camp my sophomore year and it gets your name out there," Guyton said. "It gives coaches a chance to see you in person. If they don't know you and your coach doesn't send your information to a certain school, they may not know to look at you."
As for advice on how to get recruited, Bellard would tell players to get started as soon as they can, and for even freshman to start thinking about playing in college. He also says it is important to stay focused on the end goal.
"Stay committed to the sport in the offseason, that's when all the grinding happens," Bellard said. "Be a major playmaker in the game as soon as you can, and schools will look at you."
Guyton stressed the importance of focusing on academics, as well as the sport.
"Study hard for the SAT and work hard in football," Guyton said. "The SAT can determine where you're going to go and whether you can play D1."
Leave a Comment
About the Contributor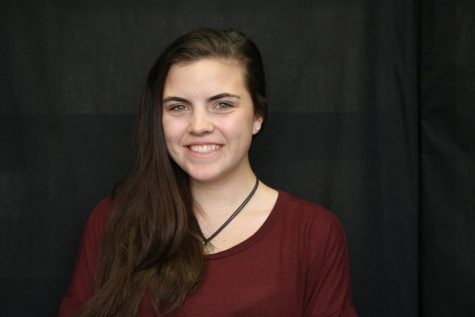 Emma Ruby, Editor
I am a senior, a third year newspaper staffer, second year editor-in-chief, and perpetually tired. I am an IB student, and have interned with the AISD...