School assists students with voter registration
Faculty encourages students to fulfill civic duty
A Texas law passed in 1983 that requires high schools to assist eligible students in registering to vote is going virtually ignored by schools across the state, with only six percent of schools asking the state for registration forms. AHS, however, is prioritizing the civic duty of its students.
Students who are 18 will be given the opportunity to register to vote through their regular or AP senior government classes.
"As teachers we get so caught up in teaching everything that's going to be on EOCs or STAAR exams or the SAT that we sometimes lose sight of those other life lessons, and our civic duties is one of those life lessons," Principal, Shahveer Dhalla,  said. "This is just another way to ensure that students are aware of their rights and know what their responsibilities as good citizens are."
Less than half of Texans between the ages 18 and 24 are registered to vote, the Texas Tribune reports. This staggering statistic comes after a presidential election where only 51.6 percent of Texans voted, ranking the state as 49th in voter turnout. Only 21.5 percent of registered voters showed up to the polls for the presidential primaries in March of 2016.
Voting is a civic duty that Dhalla thinks students have the right to act on.
"When you tell someone about their rights that isn't a bad thing," Dhalla said. "We help students register to vote because the state requires us to do it, but also because it's a good thing for our students."
A designated voting registrar can also be found on campus. Dr. Lacy Carter, who is an assistant principal and presides over the social studies department, is the designated voting registrar that the law requires schools to have.
"It is your right to be registered to vote when you turn a certain age," Dr. Carter said. "We have the opportunity for you to do the paperwork part of that here at school and we can mail it off for you too if you request it. It is our obligation to give you that opportunity."
AHS is still working to make sure every one of its eligible students have the opportunity to register to vote. While the school's government classes have given students the registration forms in the past, dual credit government students have not received resources because the school is not allowed to interrupt TCC classes. However, plans are in the works to supply these students with registration forms as well. It has been suggested that forms be given to students on a Friday when TCC does not have classes. Ideas for helping students earning their government credits through  credit-by-exam tests are also being discussed.
"Anytime we can offer assistance to students to take their next steps as adults it's a good thing," Dr. Carter said. "There will be plenty for you to do on your own, so anything we can help with is beneficial."
Leave a Comment
About the Contributor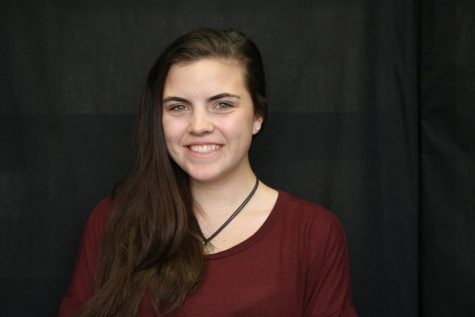 Emma Ruby, Editor
I am a senior, a third year newspaper staffer, second year editor-in-chief, and perpetually tired. I am an IB student, and have interned with the AISD...