Alum legacy impacts students, community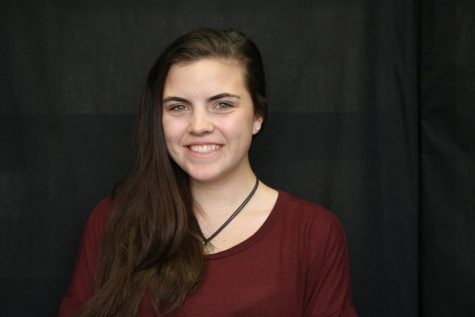 More stories from Emma Ruby
While many teenagers spend their Saturday mornings sleeping in and watching Netflix, those involved with the Blue Box project had other plans. Students past and present met outside of Arlington High School this morning to continue the Blue Box project in memory of its founder, Rebecca Read, who passed away in July 2016 shortly after graduating. The project is a drive to collect feminine hygiene products for those in need.
"Rebecca was a Girl Scout and her gold project was collecting feminine hygiene products for women," Jenna White, AHS alum, said. "She did some research and found out that women around the world aren't provided with products and that really hit her hard. These women have to go a week at a time without going to work or to school. She did some more looking into it and found out the same thing happens here in DFW and that government assistance does not provide women with this kind of thing."
The gold award is the highest honor a Girl Scout can receive, and after creating the Blue Box project, Rebecca received hers in May 2016.
"Becca was such a radiant person and this project is just a testament to who she was," Hannah Flenniken, AHS alum, said. "She was selfless and kind and devoted and this project reflects her so much. By doing this project her light is radiating even after her death and we just want to continue to honor her."
It was Flenniken and White who organized the continuance of the Blue Box project.
"Yesterday was her 19th birthday, and it was our first one without her," White said. "So my friends and I decided to do something in her honor. When we were trying to find a date we thought today would be good because she was just such a lively person. It's been such a wonderful day and it's special, it's very special for us."
White also said planning the continuance of their friend's project has helped them cope with her death. Tanya Maness, chemistry teacher, who helped the girls organize the project, agreed that the process has been healing.
"To think that we have three trucks full of feminine hygiene products and a whole other truck full that isn't even here right now, that's a really big deal," she said. "I think they're taking her project and just running with it."
The drive took place in front of the school from 11 a.m.-2 p.m., and received over $5,000 worth of products in donations. Those involved were awestruck at the community support of the project.
"It's awesome anytime we can keep the spirit of someone alive by doing something they would've liked to see us do," Shahveer Dhalla, principal, said. "It's amazing to see everyone give up their Saturday just to come out here, with such a positive vibe. It shows how awesome Rebecca was and how much everyone continues to care about her."
Dwight Williams, senior, was equally touched by the outpouring of support.
"Whenever I came out here this morning I expected it to be really slow, but not even 10 minutes after 11 there were cars pulling up and donating," Williams said. "It was crazy to see that the community had seen it on the television and that the word had spread."
Rebecca's mother, Julianne Read, attended the drive as well. She was not unaffected by her daughter's friends continuing her legacy.
"It is a really incredible thing," Read said. "It shows us how far Rebecca's spirit has gone and how it's spreading. [The project] lit a fire for Rebecca. She went from this to working at the Green Oaks School which then found her passion where she realized she wanted to be a doctor for special needs children. We hope this project will help lead others to finding their passion for serving others too."
Flenniken and White hope to continue the drive annually. All donations will be given to the Salvation Army, Safe Haven, Mission Arlington and the women's shelter.
"It's just been a wonderful thing," Flenniken said. "Something so good has come out of something that had hurt us so deeply."
View Comments (1)
About the Contributor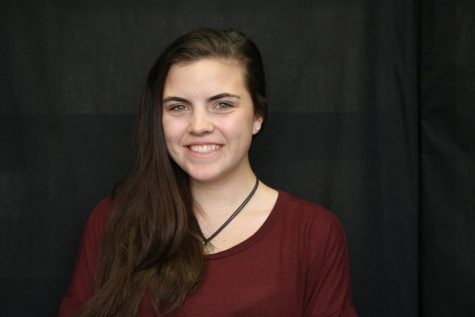 Emma Ruby, Editor
I am a senior, a third year newspaper staffer, second year editor-in-chief, and perpetually tired. I am an IB student, and have interned with the AISD...