Theatre Department to perform "Harvey"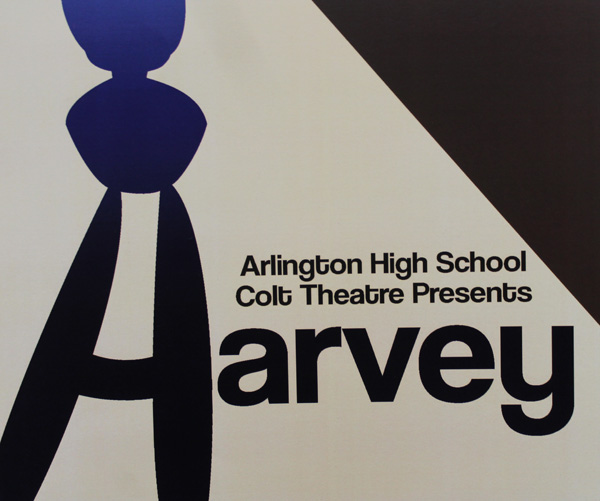 The long anticipated "Harvey" is finally here. On November 13, 14 and 15, the AHS theater department will perform this iconic play by Mary Chase.
"'Harvey' is a light-hearted show, filled with childlike wonder," Elsa Ruggiero, theater president and production stage manager, said.
Students have been rehearsing with vigor to capture the qualities in their performance.
"It's amazing," Rebekah Milligan, assistant tech director and theater clerk, said. "The theatre department put a lot of work into it and it's a really great show."
Tickets are $5 for students, faculty and staff and $10 for adults; they can be purchased in advance in B200 or at the door on the night of the show. The show begins at 7:30 p.m. each night.
Check back for a review after opening night.