New National album offers more mature sound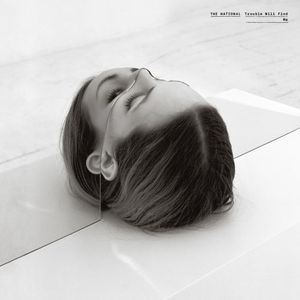 The National are shedding their winter clothes in their most recent album, "Trouble Will Find Me".
The indie-rock band is most often plagued with that gratuitous critique of selfsameness; however, the attitude to minimalism, the subtle departure from the many layers of High Violet, and drummer Bryan Devendorf's ever inventive  percussion expand the sonorous landscape without tabooing old muses.
The beats are on point as always, both seemingly prehistoric in their rightness and unparalleled in their originality, and many songs are colored by new synthy textures. Melodic strums fall slightly flat to the pitch in some songs, characterizing sorrow.
In tasting the ups and downs of life under acute, intellectualized self-examination, we find the flavor easily acquired.
"Trouble Will Find Me" is a little more formulaic than previous albums, nearly all the songs start simply and swell into more complex sensibilities, but even as they develop they remain less affected than those of High Violet. The juxtaposition of moody words hi-lighted by angelic pitches, the slightly ironic, but still lamenting ballads ("I was a television version of a person with a broken heart"), and the marriage of anecdotal despair with the demons of modern society – these are all themes National fans will happily rediscover. And of course we are reintroduced to lead singer Matt Berninger's voice, too expressive  to be considered a consistency, whose low notes are shockingly resonant and dynamic.
Visceral beats and tunes combine with unexpectedly delicious language, and lyrics which seem to be random touches from different corners in a mind turn out to be a cohesive narrative. We are meeting the National again in a more mature period of her life.