Staffer underwhelmed with #NewThang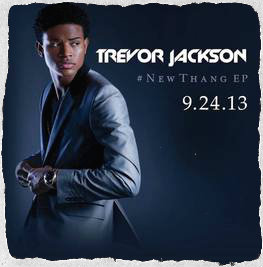 Trevor Jackson, a well-known 17-year old film and TV star, is adding rapper and R&B artist to his resume with the release of his new 5-song EP, "#NewThang".
As a person who does not regularly listen to rap I approached these songs with some preconceived notions of how rap should sound. I was expecting something better.
The beats seemed off, repetitive and unharmonious. Rather than getting creative, Jackson rhymed words with the same words, and the similes and lyrics were unrelatable and misogynistic.
Jackson has a good voice but his music is seriously lacking in substance. Nothing seems to flow and the songs didn't hit their mark. If I heard any #NewThang ballads on the radio, I would change the station.