Inclusive orchestra unites students
Hang on for a minute...we're trying to find some more stories you might like.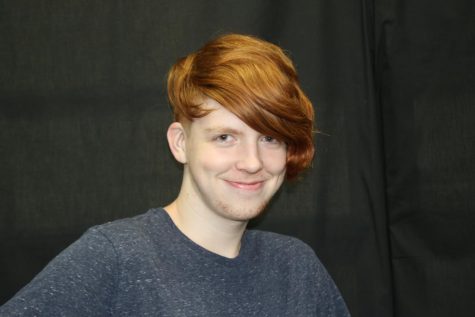 More stories from Declan Quinn
Throughout the halls of AHS a superb sound is ringing – songs on strings struck by bows of all sizes. While many students are in band or orchestra, not many have the joy or honor of claiming membership to an elite corp of musicians known as United Sound. United Sound is an orchestra developed specifically for teaching Special Education students how to play string instruments, from violas to bass, cello to violin. And so far, it's been wildly popular.
With an enrollment of 20 students, the small band of musicians has performed under the stead of Director Andrew Goins. Fifteen general education students work together to mentor five special education students who signed up for the class. Junior Raven Gammage, one of the mentors, said that she has gained "leadership skills, and learning how to work well with others" through the program.
"It is not only getting to help others learn how to play the instrument, but it's a refresher for me," she said.
Goins himself, who was interested in inclusiveness in his music, was approached by AISD to run our school's branch and gladly accepted.
"They have a program they've set up to encourage music programs to be able to include as many people as possible, students who don't normally have any opportunity to be in music programs," he said.
"
Music is a great way to let loose creative energy, and it's great that there's a program for it."
— Kimmy Pool
The New Musicians, as they are called, practice in the band hall after school on A-days, honing their newfound skills with the guidance of their mentors, including seniors Meghan Williams and Rebekah Brunner, who have all volunteered their time after school.
Using a modified curriculum that exchanges notes for food items, the mentors of United Sound have been able to teach quite a lot to their fledgling musicians.
"It's the standard modified curriculum," Goins said. "It's based off a lot of science, research, and best practices in the world of modified curriculum for students with special learning styles."
The work has been magical by some accounts.
"Music is a great way to let loose creative energy, and it's great that there's a program for it," Kimmy Pool, sophomore, said.
While our sect is currently purely a string orchestra, other United Sound schools offer full bands so the possibility of growth is there.