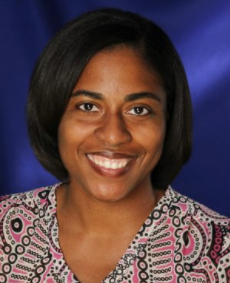 Ravonne Allmon-Smith
From coach to AP, Ravonne Allmon-Smith took her passion for helping students grow from the basketball court to the administration office.
The Colt: What university did you attend?
Ravonne Allmon-Smith: Louisiana State University
TC: Have you worked at any other schools besides AHS?
RAS: I worked at Ousley Junior High for 11 years and then Greenville Middle School for one year.
TC: What did you teach before becoming an AP?
RAS: I coached girls basketball, and taught English, speech and theatre.
TC: Was becoming an AP always a part of the plan?
RAS: No not originally but I've always had a passion for helping students and my friends and colleagues to grow and so I think this is the perfect opportunity for that.
TC: When and where were you born?
RAS: I was born in Bogalusa, Louisiana but I was raised in Baton Rouge, Louisiana. And a lady never tells her age.  
TC: Tell us about your family.
RAS: I have one son, Logan and believe it or not,  I have 12 siblings; seven brothers and four sisters, all by the same mom and dad.
TC: What do you do in your free time?
RAS: I like yoga, to exercise, I like to read, I'm currently reading the Jane Karron series. I also like to spend time with my husband and family.
TC: What did you do over the summer?
RAS: I worked summer school at Sam Houston High and then I took a few trips out of state.
TC: Do you enjoy traveling? If so, where do you like to go or where would you like to go?
RAS: I do enjoy traveling. I'd love to go to to Hawaii but that long flight is what's keeping me.
TC: Do you have any pets?
RAS: I have one dog, her name is Cece.
TC: Did you play any sports or were you involved with any clubs during high school or college?
RAS: I played tennis, ran track and just all around like being active.
TC: Do you read? If so what type of genres do you prefer? Favorite author? Favorite book?
RAS: Fiction and Jane Cameron.
TC: What music do you listen to?
RAS: Radio Disney right now because I have a little son.
TC: Is there anything you'd like to tell the students of AHS?
RAS: Always dream big. I love life. I love people and I try to stay positive and move forward as much as possible.