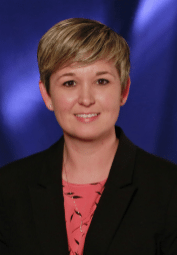 Ashley Alloway
Refusing to follow in her mother's footsteps, Ashley Alloway has done just that.
The Colt: What university did you attend?
Ashley Alloway: I started off at Oklahoma State. I received a scholarship to play softball there and I played there for three years and then transferred to Southern Oklahoma Sate which is where I received my bachelor's degree. My master's degree came from Stephen F Austin.
The Colt: Have you worked at any other schools besides AHS?
AA:I started my career at Terrell Middle School. Then I went back to Oklahoma and was a head basketball coach at Calumet High School. Then I came back to Texas and for six years I was at Everman and the last five years at Mansfield Lakeridge High School. This is my sixteenth year in education.
TC: What did you teach before becoming an AP?
AA: I taught AP U.S. history, AP human geography, and world geography.
TC: Why did you choose those subjects?
AA: Well my degree is in history and those are [the classes] I prefer. When I started teaching geography I  really didn't think I was going to like it because I was a history major and it's more of social science but, that was probably my favorite class to teach because you get to teach a little bit of everything.
TC: Was becoming an AP always a part of the plan?
AA: No it was not a part of the plan. My mom was my high school principal and so then she moved up to superintendent. I always saw what she did and I thought "I don't ever want to do that" but a few years ago one of my principals from Mansfield said, "Ashley you know you could make a big difference on  a school, not just 150 students but on a whole school if you would take a leadership position. You should really consider it." So I sat there thinking about it and that's why I decided to do the whole AP route, because I can help anyone who's struggling and I really enjoy it. I was a little nervous about leaving the classroom but I love it now.
TC: When and where were you born?
AA: I was born June 30, 1980 in Ada Oklahoma.
TC: Tell us about your family.
AA: I've got a half sister, Daniel and a younger sister Leslie. I am married and I have two stepchildren, Heather is 27 and Austin is 25.
TC: What do you do in your free time?
AA: I love to go to the lake. I spend a lot of time at Lake Texhoma. We keep a fifth wheel RV there and we love to go up there on the weekends. We spend a lot of time on the lake, even in the winter. Campfires and all that good stuff.
TC: What did you do over the summer?
AA: Assistant principals don't get as much time off as people think, we work until June 30 and we come back July 24 so we are only off three weeks in July. I went on vacation, we went to part of Mexico for a week, we go there pretty often and then we moved so that I could be closer to Arlington High. Let me tell you something, moving is something I don't like to do very often, it is no fun.
TC: Do you enjoy traveling? If so, where would you like to go?
AA: I love to travel. Some places I want to go to are Thailand and Costa Rica. We love to go to beachy places.
TC: Do you have any pets?
AA: Unfortunately I had to put down my 17 year old chihuahua, Simon. I got him when I was a junior in college. Then I have Eli, he's a pit lab mix, I love him but he's naughty. When my grandmother passed away I got her dog, her name is Tess. She is a Brussels Griffon. I love animals. I'm a dog person.
TC: Did you play any sports or were you involved with any clubs during high school or college?
AA: I played basketball and softball, I ran track and I was a member of Student Council. I was in band until the 11th grade. I was on the Academic Bowl. I graduated number one in my class. I loved to be involved with my school.
TC: Do you read? If so what genres do you prefer? Favorite author? Favorite book?
AA: I read everyday. My preferred genre is mysteries, I love James Patterson and Michael Connelly. I also like self help stuff, books that can make me better, how to grow me. I read books about things like leadership. Lately I've also been reading with the Pre AP and AP English classes. "House on Mango Street" was one book I just finished.
TC: What musicians/artist do you listen to?
AA: I love everything but my favorite is probably country. I love Blake Shelton, he's from Oklahoma too.
TC: What kind of movies do you like to see?
AA: I like inspirational movies, they have a happy ending. But the truth is that I'm not a big movie person, I'd rather read.
TC: Is there anything you'd like to tell the students of AHS?
AA: I love being here. I'm here for the right reason, I want to help and serve kids. I want to try and make Arlington High a place everyone can feel that they're welcomed, that they have someone here caring about them. I want to be that person for kids so if they need something, I'm here for them.