Last minute relay team edges out competition
Hang on for a minute...we're trying to find some more stories you might like.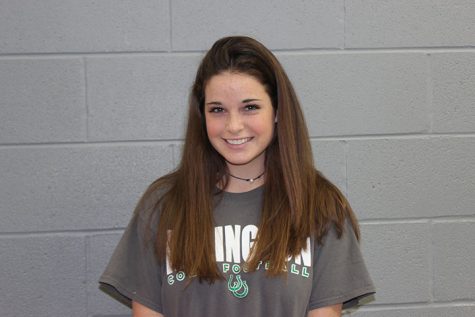 More stories from Mallory Hartley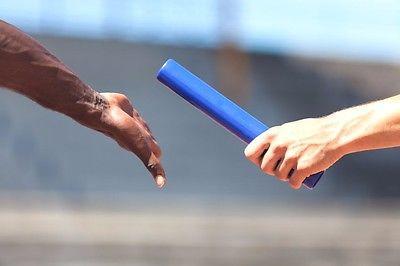 You see the track ahead of you. At that moment, no one else exists. It's just you and the red, scuffed up track. That little baton in your hand means the world to you. You treat it like it's your own child. You drop it, you lose. You feel the sun beating down on your uncovered shoulders and your heart races faster than ever before. Just as you look to your left… BANG. The gun goes off, you run harder and faster than you've ever run before.
"We started off pretty strong as a team," Tommy Krzysiak, senior, said. "All of our training had us ready for our first meet."
Unlike many teams, this 4X800 team only ran together for just two meets before crushing their competition.
"Our 4X800 team was completely last minute," Kyree Dailey, sophomore, said. "We had no idea that we were going to participate in it. The announcer had called Arlington High's 4X800 team, but we only had a 4X400 team. We ran it with the mindset of just to have fun, but ended up getting 2nd place which qualified us for Texas Relays."
Coming in 4th out of 31 teams at Texas Relays is quite a huge accomplishment, but Jarret Nies, senior, thinks their biggest achievement is something a little bit more than just a race.
"
We ran it with the mindset of just to have fun, but ended up getting 2nd place which qualified us for Texas Relays."
— Kyree Dailey
"This past season has been filled with accomplishments," Nies said. "I feel like our biggest accomplishment was not any particular race, but rather the brotherhood and overall realization of what track really means to the four of us. We all ran to beat each other, and I would like to think that we are the example of how believing in the person next to you can go a long way."
This team worked hard to improve on their skills as the season went on.
"We improved the most by doing college-level workouts," Dailey said. "Coach Cruz acquired them and made us do them all together."
Unfortunately though, all good things must come to an end. Three out of the four boys who are a part of the 4X800 are seniors this season and will be graduating. Their last race this season was their last race as a team.
"It was a blessing to run my last 4X800 as a team," Dylan Galvan, senior, said. "Even though it was only our second race, we went out there and competed together as a team. I wouldn't mind going back to Austin one more time just to run that race with my team again."
Even with only running two races together as a 4X800 team, they still feel that brotherhood between them, and that is what a team is all about.