NOprah 2020: The case against Oprah for office
Hang on for a minute...we're trying to find some more stories you might like.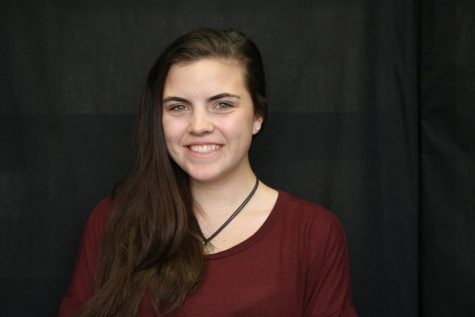 More stories from Emma Ruby
While I won't go as far as to say that Oprah is the last person I want running for president in 2020, she's definitely on the list.
Ever since democratic presidential nominee Hillary Clinton lost the 2016 election, Democrats have been struggling to find a party figure head. When discussing who will run for presidential office in 2020, Joe Biden, Kamala Harris and Elizabeth Warren have been names that have been thrown at the wall, but so far nothing has really stuck. The Democratic Party seems to be in a bit of a rut, and some people seem to think that Oprah Winfrey might be the answer to their prayers.
It started with a joke by Golden Globes host Seth Meyers that encouraged the humanitarian to run for office.
"In 2011, I told some jokes about our current president at the White House Correspondents Dinner, jokes about how he was unqualified to be president," Meyers said in his opening speech at the awards show. "Some have said that night convinced him to run. And if that's true, I would just like to say Oprah, you will never be president."
"
For every celebrity that throws their name into the hat, including Oprah, the idea of the presidency loses its important, its ambition and its prestige."
— Emma Ruby
Later in the evening while accepting the Cecil B. deMille award, Winfrey made a rousing speech and was met with a standing ovation from the entire Beverly Hilton crowd. Soon after, the hashtag #Oprah2020 began circulating Twitter.
I was among the 19 million people watching the Golden Globes, and I'll be the first to tell you that while Oprah was speaking I was glued to my TV screen. However, a good orator does not a president make.
The 2016 election seems to have shown Americans that political experience isn't necessarily a precursor for the presidency. Ever since President Trump was elected, celebrities ranging from Kanye West to Dwayne "The Rock" Johnson have contemplated running for president. For every celebrity that throws their name into the hat, including Oprah, the idea of the presidency loses its importance, its ambition and its prestige. The presidency is becoming the prize at the end of a reality show.
In the last year, having a celebrity president has been exhausting. Just once, I want to turn on the news and watch a discussion on tax policy or foreign affairs. Instead we are stuck in an endless news cycle of Twitter analytics that has worn even the most invested political consumers down.
Oprah Winfrey is an articulate orator, an inspiring humanitarian and seems to be just a genuinely good person. Winfrey is also a talk show host who would struggle to understand detailed political nuance as well as a seasoned congressman or senator would.
"
The president should be elected from a pool of qualified, intelligent, respectful candidates who have a passion for public office. It should be not a popularity contest between celebrities."
— Emma Ruby
Many have also made the argument that Winfrey would, at least, be a better president than Trump. Is that where we are as a country? The culture surrounding the presidency is dangerously bordering on a search for the least mediocre candidate. This is not fair to us as citizens and it isn't fair to America. The president should be elected from a pool of qualified, intelligent, respectful candidates who have a passion for public office. It should not be a popularity contest between celebrities. The presidential election should not sound like a summarized episode of "Black Mirror".
By looking to nominate Winfrey, Democrats would be overcorrecting. If nominated, Winfrey would be a candidate with some of the same shortcomings as our current president, shortcomings Democrats have tirelessly reminded the public of for the last year. Nominating Winfrey would be hypocritical.
So who should Democrats be keeping their eyes on in the next several years? In my opinion, California Senator Kamala Harris and New Jersey Senator Cory Booker are both politicians to watch.
During her short time as senator, Harris has been an outspoken opponent of the Trump administration. She has been transparent about her pro-life and single-payer healthcare stances, and boasts an F rating from the NRA. A quick scan of her Twitter account shows a genuine engagement in the community and politics around her, and a passion for public office.
Booker is another democrat who intrigues me. Only 48-years-old, Booker represents a younger generation of politicians and has been outspoken in his testimony against Attorney General Jeff Sessions. Booker also campaigned for Doug Jones, the first democrat to win the Alabama senate election since 1992.
Both Harris and Booker are just names among the throng for now, but both would be respected politicians who could attempt to go head to head with President Trump in 2020. Official nominations will not be announced for another year or so, however, so it is too soon to really start considering who might win the nomination.

About the Writer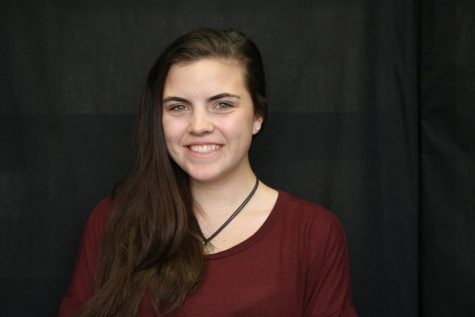 Emma Ruby, Editor
I am a senior, a third year newspaper staffer, second year editor-in-chief, and perpetually tired. I am an IB student, and have interned with the AISD...