Arlington set to be new hot spot for eSports
Hang on for a minute...we're trying to find some more stories you might like.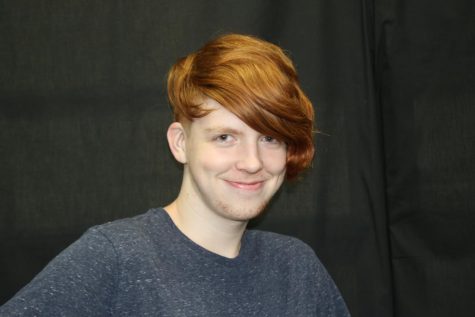 More stories from Declan Quinn
Sports are a large part of American culture, especially in the south, where football is a ritual repeated every Thursday, Friday, Saturday and Sunday. Baseball, the nation's favorite pastime, has 162 games a year. Soon, Texas will be home to a newer sort of sport, one of the digital kind.
Arlington is already know for the domed AT&T stadium and the historic Ranger's stadium, with the $10 million renovation of the Arlington Convention Center into an eSports stadium, Arlington is setting up to become a national hotspot for the emerging industry, and it's got some people excited.
"It'll show that gaming is not just a hobby but a legit profession just like baseball or football," senior Hudson Fitzgerald said.
Others are inclined to agree. Timothy Yabuki, a senior who is involved in many eSports competitions already, said the stadium is "a step in the right direction for sure."
"
It'll show that gaming is not just a hobby but a legit profession just like baseball or football."
— Hudson Fitzgerald
Fitzgerald, who does not actively participate in the eSports league but would be interested in doing so, claimed that the biggest issue facing eSports is a "lack of recognition among people who are not involved."
With the addition of the new stadium, some are worried about traffic. Unlike a traditional stadium however, the eSports building will be an old convention center, which prompted Fitzgerald to reason that it likely won't be an issue.
"Because of the nature of conventions and how lax they are with how people get in and out, I don't think it will be as much an issue," he said.
Even though both of the enthusiasts are not involved in larger games, they are excited to see them played.
Yabuki, who plays Super Smash Brothers exclusively, the Nintendo-themed fighting game, said he would expect to see the League of Legends Finals and Summer Split, Overwatch, DOTA 2, Counter Strike: Global Offensive and other larger games.
"As many eSports as you could get in the stadium, the better," he said.
Many are excited for the recognition that a full stadium would bring, with the potential for popular eSports professionals becoming household names like Tony Romo or Dez Bryant. One competitor, Team Counter Logic Gaming's "Huhi" is already a household name in many parts of South Korea and others are gaining popularity as well.
ESports is a strange topic to many, often considered illegitimate by older generations and rarely considered as an actual sport. But with this new stadium, Arlington is looking to get ahead of the curve and help up-and-coming hopefuls achieve fame and recognition.