Ways even students can help hurricane victims
Hang on for a minute...we're trying to find some more stories you might like.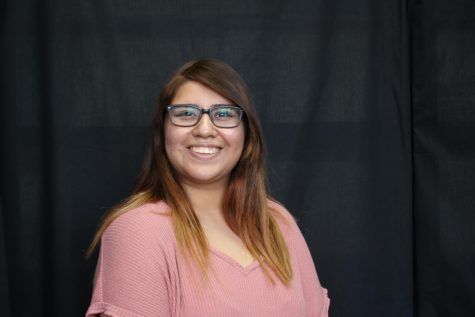 More stories from Lee Cervantes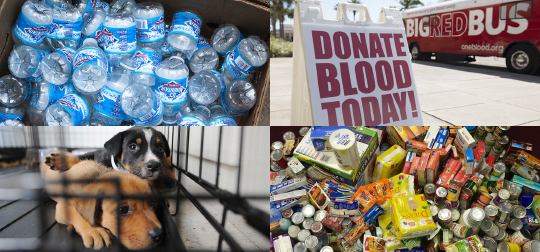 As the aftermath of Hurricane Harvey reveals its catastrophic damage, a call for action has risen. The search for volunteers not only in Houston, but from DFW as well has risen, and there are plenty of opportunities for students to help.
While it may seem that it is difficult to help with the recovery because of age, there are plenty of local opportunities open to high school students. These local opportunities do not all require spending money, but just time and patience.
Houstonians will soon be integrated into AISD and other local school districts as their hometown recovers from the floodwaters. Emotional comfort, usually foreshadowed by monetary donations, holds importance. Visiting shelters in the DFW area and bringing a donation helps support families and the sense of hospitality is equally felt throughout.
Chipotle is also contributing to the Harvey recovery, the local food chain plans on donating half of their sales towards the United Way Harvey Fund. Both restaurant chains and other store chains have opened up ways to donate in store and vary by location, but it is a good opportunity to donate with convenience.  
What is most commonly looked for in donations is: non-perishable food and water, cots, clothing, and blood donations. These items can be donated through organizations like the Red Cross, but also through the Federal Emergency Management Agency (FEMA).
Carter Blood Care is currently looking for blood donations as well, the need for donors rises as hospitals continue to move patients from the coastal area to DFW and other hospitals. By texting DONATE4LIFE to 444-999, one can find where to become a donor.
For Houston based donations, The Greater Houston Community Foundation (GHCF), Americares, and the Houston Food bank are all trusted organizations. These organizations give aid in the form of food, shelter and medical supplies.
If you are willing to make a longer commitment, the Houston Humane society is in desperate need for foster parents for all the animals being saved from the floodwaters.
While most of these methods of donations involve spending money, they are great opportunities for a greater cause. Supporting victims is especially important as Hurricane Irma impacts Florida. The greater amount of help first responders receive, the more aid they can give to the increasing amount of people in need.