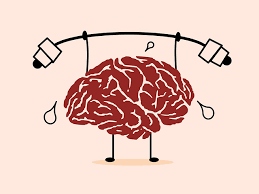 *This is part three of a three-part series on mental health among teens.
*Due to the sensitive nature of the story one of the students interviewed asked us not to use her name. She is referred to by her classification.
Teenagers are dealing with more stress in their daily lives than ever before and to raise awareness, a new club is in the works. 
The Mental Health Awareness Club will help teens who feel like they have nowhere to go by giving them a safe space where they can talk about how they're feeling and participate in fun activities to relieve stress and anxiety.
"More teens struggle with depression, anxiety and suicidal thoughts than we know," Michelle Justice, art teacher, said. "A Mental Health Awareness Club would make students feel safe to talk about their struggles."
One of the reasons there is interest in creating this club is that in Texas, 15.1 deaths per 100,000 of people between the ages of 15-24 are a result of suicide. That number exceeds that of the United States which sees 14.4 deaths per 100,000 of people between the ages of 15-24 as a result of suicide.
"Teens are trying to find their identities and students don't have hope to keep going," Justice said.
Mental health affects students in more ways than just their school work and attendance. It can cause them to self-harm, stop eating, and turn away from family and friends. 
"I stopped eating, stopped going outside, I locked myself in my room and lost contact with my family," a female freshman said.
And teenagers often don't tell anyone because they're scared they might get judged or treated differently. 
"They would stop telling me things that they would normally tell me," Ruth Lopez, junior, said.
The Mental Health Awareness Club aims to help students know that it's fine to feel stress and anxiety and that it's okay to talk about their problems. 
"We will not judge, we will help each other grow and learn, and we will help each other get better and spread love," Mariela Reyna, freshman, said.
*The Mental Health Awareness Club was in the works when COVID-19 forced the closure of school. Watch for more information when school starts again in August.