Accomplishments abound across academics, clubs, sports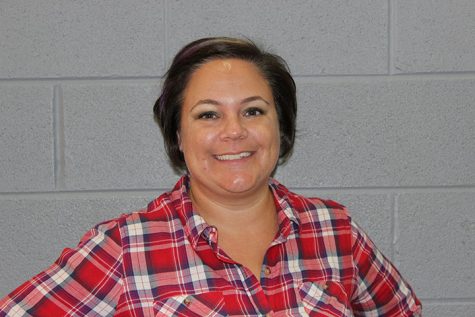 More stories from Emily Miller
The 2018-2019 school year was full of accomplishments from record-setting sports seasons to first time wins in UIL academics. Here is just a bit of what Colts achieved during the year.
Archery
Jacob Muskrat and Noah Renteria competed at the 2019 national archery tournament in Louisville, Kentucky.
Art
The AHS Visual Arts department had a successful trip to State VASE (Visual Arts Scholastic Event). The following students competed:
Maci Clark (received state medal)
Linh Doan (received state medal)
Kim Tran (received state medal)
Jesus Valenzuela (received state medal)
Carlos Mella Rijo (received state medal)
Riley Johns (received state medal)
Jenny Huynh
Jemelyn Montesinos
Erik Rivera
Trigo Villegas
Of the 25 artworks selected for State from the AISD, 11 were from AHS and, 6 of the 13 AISD state medals were won by AHS students.
AVID
AVID graduates include 3 Dell Scholars, 1 Big Dream Scholar and 97% of the seniors have been accepted to one or more 4 year colleges and 100% are going to college 2/4 year or the military. Total scholarship and grants total over $2.9 million over the course of 4 years (for all college accepted).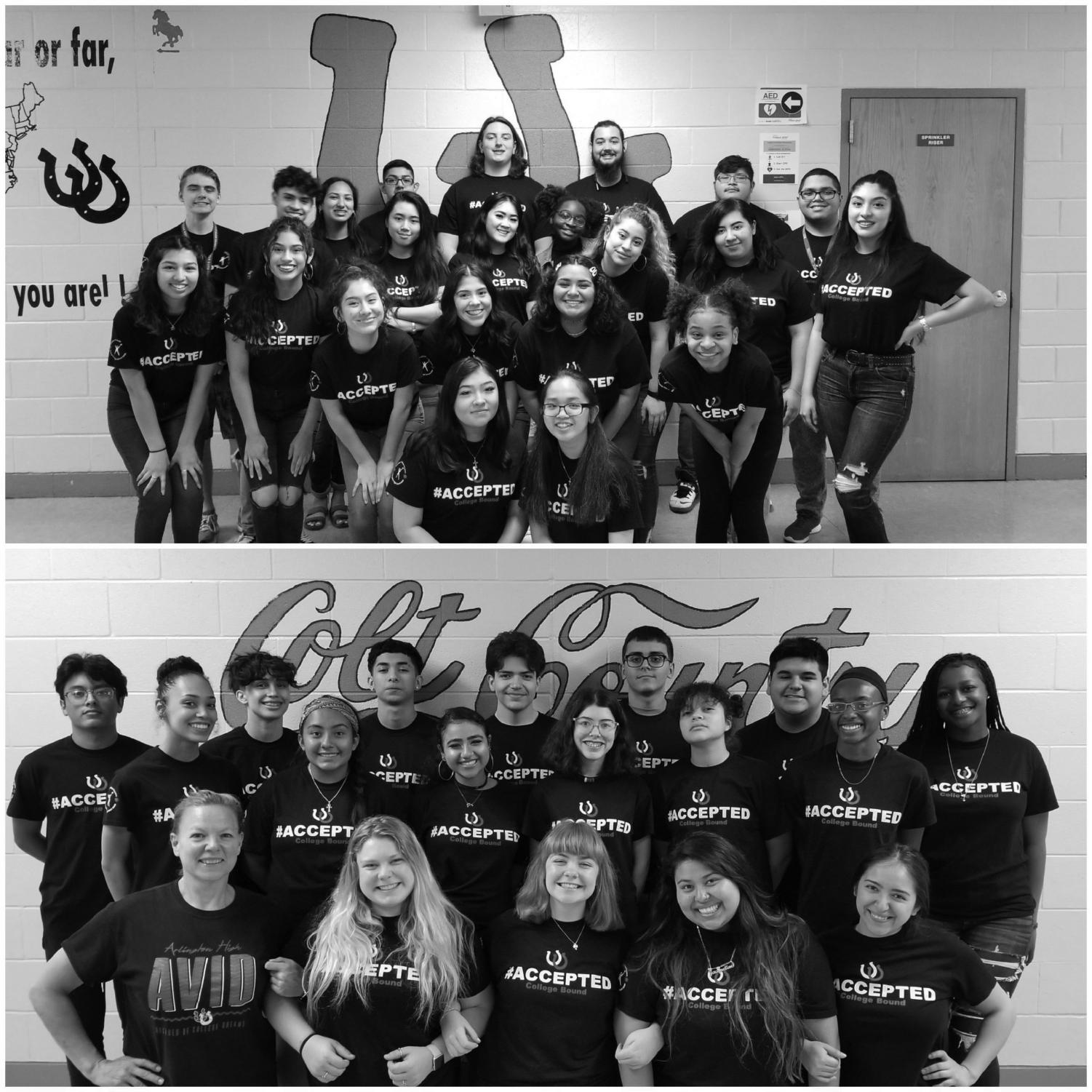 Band
Tommy Holloway won outstanding soloist at the Festival Disney Awards.
These students advanced to STATE UIL Solo and Ensemble Contest:
Aaron Castleberry
Sierra Harrold
Elias Hernandez
Brianna Ledesma
Madeline Gammage
Justin Honea
Alen Lopez
Giselle Serrano
Jorge Mendoza
Kelsey Joyce
Sam Dantan
Hayden Earley
Jake Hanshaw
Tommy Holloway
Aiden Memez
Megan Krause
Nathaniel Krause
Bonnie Nichols
Allison Buer
Quinten Simms
Karina Kimani-Stewart
Samantha Ramos
Sky Searcy
Alex Snyder
Bass Fishing Club
The Arlington High School Bass Fishing Team finished 3rd overall in the THSBA Metroplex Division and sent 10 anglers to the regional tournament including Ben Burnett, Brigg Bates, Kent Lawrence, Brian Declerq, Jason Hansen, Carson Carrington, Justin Waldrop, Wren Wadlington, Adam Lemonds and Cooper Webster. Kent Lawrence, Brian Declerq, Jason Hansen and Carson Carrington also qualified for the state tournament. Ben Burnett and Brigg Bates were Angler of the Year in the Metroplex Division and were awarded a $1,000 scholarship.
FFA/Ag
The FFA wildlife team – . Lauren Brett, Dakota Lindemulder, Joseph Saenz, Kaleb Jordan – placed 44th out of 200+ teams in the state.
The Poultry Judging team competed at the area show and placed 3rd as a team and advanced to the State Contest. Team members include: Paige Phillips, Ryan Smith, and Danette Morales who placed 3rd as an individual.
FFA students showed their livestock animals at the Tarrant County Junior Livestock show. Overall, we had 53 students entered in the show with 150 projects entered. We had 11 students (8 from AHS) represent Arlington FFA in the sale and we had a group of buyers that came and bought their animals in the auction. These buyers were alumni from this program including a school board member. They bought all the students animals, spending close to $15,000. That money went straight to the student.
Football
The varsity team went undefeated during the regular season and played two rounds in playoffs.
For the 3rd year in a row, the AHS Football Colts Offensive/Defensive lineman won the Hardin Simmons State University State Championship Lineman Challenge. We competed against teams from all over the state of Texas and won 1st place for all 5A and 6A schools. The team consisted of Quintyn Walls, X'zavion McDonald, Dakota Shirley, Brain Declercq, Max Castillo, Joey Felts, Marcus Wess and more.
Key Club
Adam Price served as the Lieutenant Governor for District 39 North.
They went to district convention and won:
Leader of Leaders award to our president Raigen Smith
1st place for non-traditional scrapbook
3rd place for t-shirt design
The Key Club is #23 out of 249 Key Clubs in all of Texas and Oklahoma.
Soccer
Both boys and girls soccer teams advanced into the playoffs.
Softball
Softball had several All-District Awards this year:
District 4-6A
MVP: Nia Newsome
Utility Player of the Year: Brooke Kolanek
1st Team All-District: Aaliyah Trevino, Chloe Drake, Reagan Oustad
2nd Team All-District: Kylea Smith, Hope Bowers
Honorable Mention: McKenzie Carlin
Academic All-District:
Aaliyah Trevino
Kylea Smith
Josabet Flores
Chloe Drake                                                 
Nia Newsome
McKenzie Carlin
Emma Woodard
Softball also went to playoffs for the 4th year in a row.
Theatre
One Act Play was named district champions.
The Colt student newspaper
Received an Honorable Mention for Web Design 11-12 in the AHS Media Fair 2019.
UIL Accounting Team
The UIL Accounting Team: Ethan Ballou, Cole Gardner and Morgan Kincaid took 1st place at the James Bowie UIL Invitational in November. They also received 2nd place for the District Meet at Benbrook Middle-High School in March.
About the Writer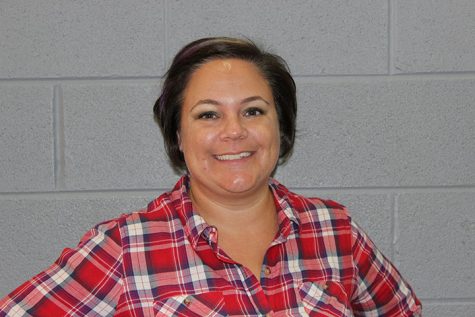 Emily Miller, Adviser
I've been the adviser of The Colt since 2006. I help my students develop story ideas, create questions, and write and edit stories. We publish both online...