Review: Staffer feels "Us" worth watching more than once
Hang on for a minute...we're trying to find some more stories you might like.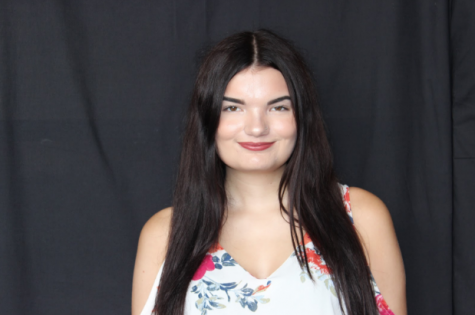 More stories from Nina Melishkevich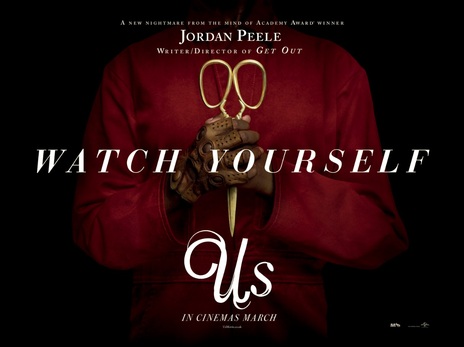 Jordan Peele has done it again. Following the major success of 2017's "Get Out", all eyes were on Peele when he announced that he would be directing another thriller. Peele certainly did not disappoint with "Us", which opened to an enormous opening weekend of $70 million. Met with immediate praise from the audience (it's currently rated 94% on Rotten Tomatoes), it's all anyone can seem to talk about on social media.
"Us" follows the story of Adelaide Wilson (Lupita Nyong'o) and her family's summer vacation gone awry when they fall victim to attacks from strangers who look suspiciously just like them. The family is forced to split up and face off one-on-one with each of their doppelgängers, beginning a long and bloody journey. Sounds simple, right? Wrong. Without giving away any spoilers, the plot runs so much thicker than most horror movies and will leave your jaw dropping by the time the last plot twist is revealed.
"Us" is certain to delight anyone who's a fan of horror movies. It follows a refreshingly unique plot that other horror movies could certainly take notes from. Unlike most movies in the genre,  it doesn't follow the typical plot of many horror flicks. The creative aspect of the film keeps moviegoers on their toes, especially viewers unused to horror movies with more imaginative storylines. Each and every twist is sure to leave you breathless in shock. Peele's now trademark style of creating films with deeper meanings will leave you obsessed and wanting to know more (if you're like me, you'll probably spend hours Googling all of the Easter eggs in the movie). Although "Us" does contain some puzzling plot points that can be hard to understand while watching the movie, it leaves viewers deciphering and thinking about the movie for days to come, which are certainly signs of an excellent movie.
Peele (who is also a comedian along with being a film director) manages to mix comedy with horror in the most idyllic way, leaving viewers completely entertained with the end result. The combination (although it may seem like a puzzling mixture at first) is another aspect of Peele's movies that has become a signature mark of his work. It's very rare that a director can combine two genres (especially horror and comedy) and still leave a riveting movie as an end result.
In order to fully appreciate the wonder that is "Us", one must be sure to go back for multiple rewatches, that way you'll see that Peele's magnificent mind has dropped hints all throughout the movie for every last plot twist. If you were paying attention, none of the plot twists would come as a surprise, but Peele has a wonderful way of discreetly working all of the hints into the movie. Luckily for the viewer, a second waching is anything but boring. Each showing simply provides another opportunity for you to fall in love with the movie all over again.
"Us" offers audiences two hours of entertainment and scares. Anyone who's a fan of horror or thriller should be sure to give it a watch, as it's undeniably worth your time.

About the Writer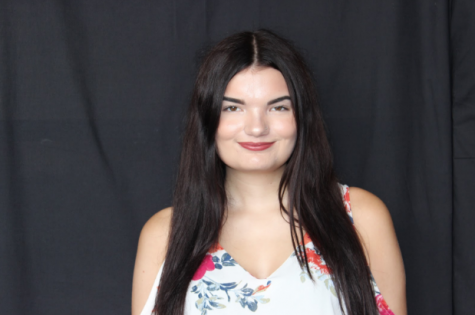 Nina Melishkevich, Editor-in-Chief
I'm a senior and this is my third year on The Colt and first year as Editor-in-Chief. I cover a little bit of everything and look forward to publishing...