Little Mix's newest album offers more mature tone, still bops
Hang on for a minute...we're trying to find some more stories you might like.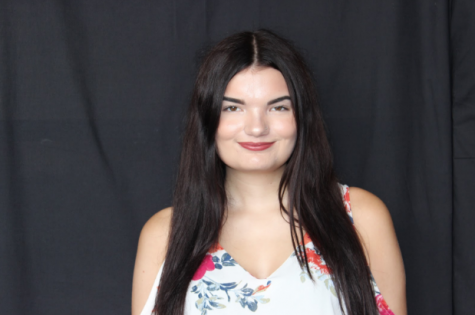 More stories from Nina Melishkevich
Ever since they conquered the hearts of the public and won the 2011 edition of "The X-Factor UK" seven years ago, girl group Little Mix has been working nonstop to release album after album of pure bops. With the release of their newest album "LM5", the quartet manages to surprise fans by stepping away from their usual traditional pop style and progress to a shockingly more mature overall tone.
The British group, which has long since proved to the world that they are more than capable of providing harmonies that would leave even the best singers seething with jealousy, definitely showcase their mellifluous voices on "LM5". Beginning the album with a short, 30-second acapella intro, "The National Manthem" is the perfect way to allow the listener a taste of what they are about to experience – a dedication to girl power and self love, along with flawless vocals. While Little Mix have certainly cycled through many different eras in their career, their continuous message to be confident in who you are has never changed. It is refreshing to see a pop group believe in something so strongly that they would devote multiple songs on a single album alone to the topic, including songs like "Woman's World" highlighting the struggles women face across the world and "Strip", an ode to self confidence and being who you are.
"
Little Mix's voices never disappoint, and they are widely considered one of the best girl groups of all time for a good reason."
Of course, a Little Mix album wouldn't be complete without dance anthems, and "LM5" certainly provides. "Wasabi" is a particular standout, providing brand new sounds that would shock long-term Little Mix fans upon first listen, but still retaining the classic confident lyrics that the group is best known for. ("I can feel you hating on me/ I'm glad to be your inspiration.") Lead single "Woman Like Me" and "Motivate" are other notable tracks that are unique in sound and are sure to get anyone up and dancing along. Unfortunately, the band seems to miss the mark just a little with "Joan of Arc", which, while it does contain a hypnotic beat perfect for partying, seems just plain awkwardly put together. The girls sing with admirable confidence, but it doesn't seem enough to pull the song together.
If you had any doubts before, ballads like "Told You So", which showcases the power of sisterhood in helping friends get through particularly rough breakups, and "Monster In Me", which reflects upon an unhealthy relationship, further prove that the combined powers of Jade, Jesy, Leigh-Anne, and Perrie's voices results in a stunningly beautiful mixture that just can't be beat. Fellow ballad "More Than Words", much like "Joan of Arc", is yet another song with wonderful potential in the lyrics, but simply just bad production. The song becomes almost exasperating with the quite repetitive verses and overdrawn pauses between lines in the chorus.
"LM5" comes packed with inspirational messages, and is certainly worth a listen even if you're not a fan of the group. Little Mix's voices never disappoint, and they are widely considered one of the best girl groups of all time for a good reason. If you're searching for unique sounds and positive vibes, "LM5" might just be the album for you.

About the Writer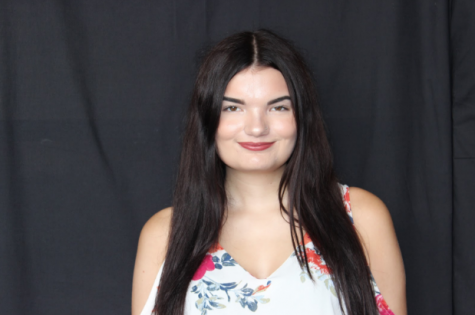 Nina Melishkevich, Editor-in-Chief
I'm a senior and this is my third year on The Colt and first year as Editor-in-Chief. I cover a little bit of everything and look forward to publishing...